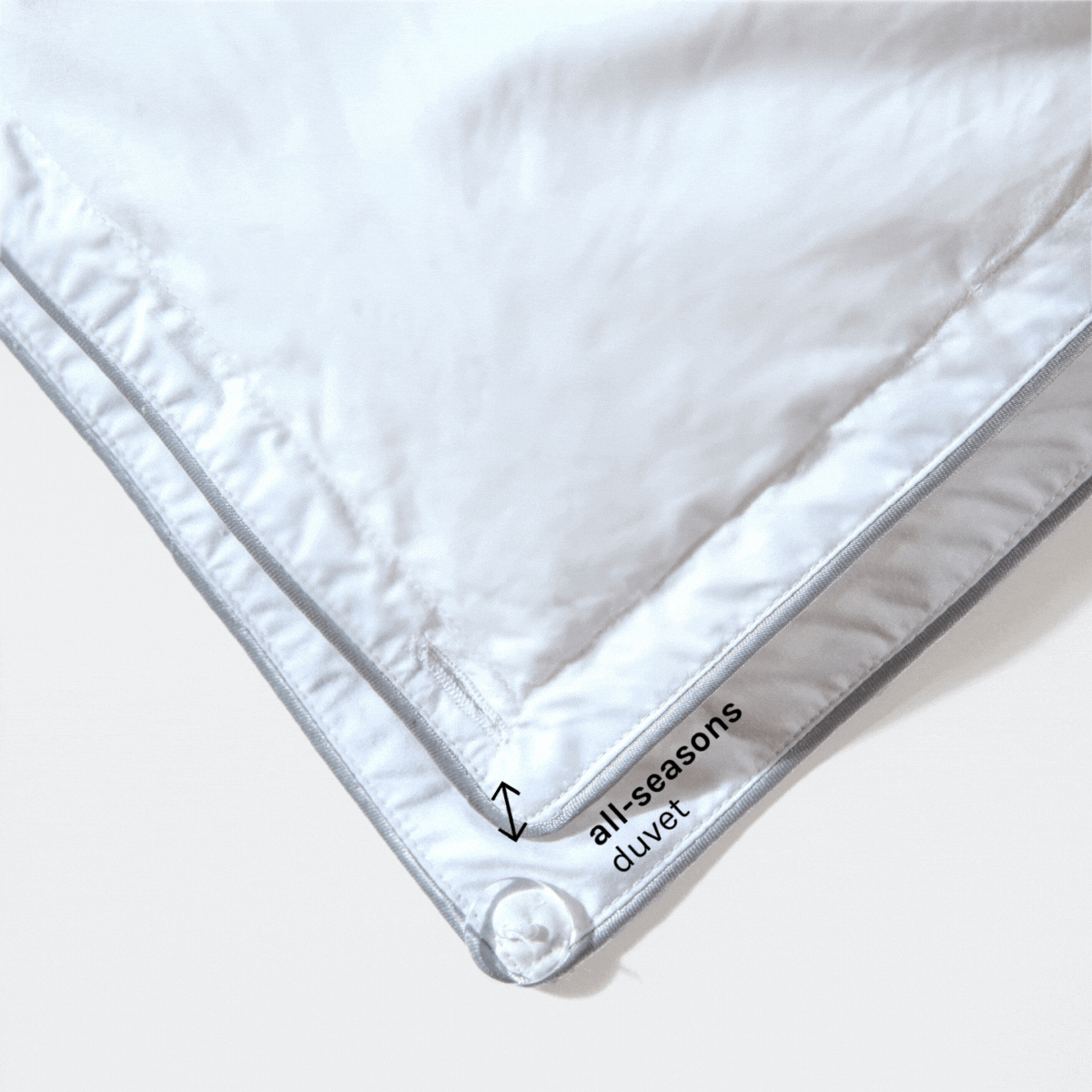 Canadian Goose Down Duvet
£165.00
Sale
•
Sale
•
22000
Filled with the finest pure Canadian goose down, the duvet has an incredibly lofty 800 in³/oz fill for exceptional warmth and lightweight comfort.
The pure cotton cambric casing is double-stitched for superior durability, and features internal baffle-boxes* to ensure even distribution of the fill.
• 100% pure Hutterite goose down
• Features 800 in³/oz fill-power
• 400 thread count down-proof pure cotton cambric

• Baffle-box construction (*4.5 togs are stitch-through)
• Packaged in a reusable fabric storage carrier
• OEKO-TEX® certified
• Ethically and considerately sourced — read more ➞
• Professional laundering recommended — care guide ➞
• Guaranteed for 10 years — our promise ➞

free delivery (UK, over £40) ➞
free 30-day returns (UK only) ➞
Canadian Goose Down Duvet
The aficionado's pick.
The magnificent pure Canadian goose down - renowned for its quality and rarity - is filled into these spectacular duvets. Its incredible fill-power is some of the fluffiest around, and ensures this plump duvet provides peerless warmth and light-weight comfort.
The fluffy stuff
It's all about down.
The most dreamy fill of them all - here's a little intro to the goose down that goes into this duvet.
Renowned for its fluffy feel, impressive insulation and its lightweight durability, goose down is the ultimate fill. As a natural fibre, it's wonderfully breathable too. Different to feathers, goose down are clusters of cloud-like fluffiness, and have no quills (so no surprise pokes through your duvet).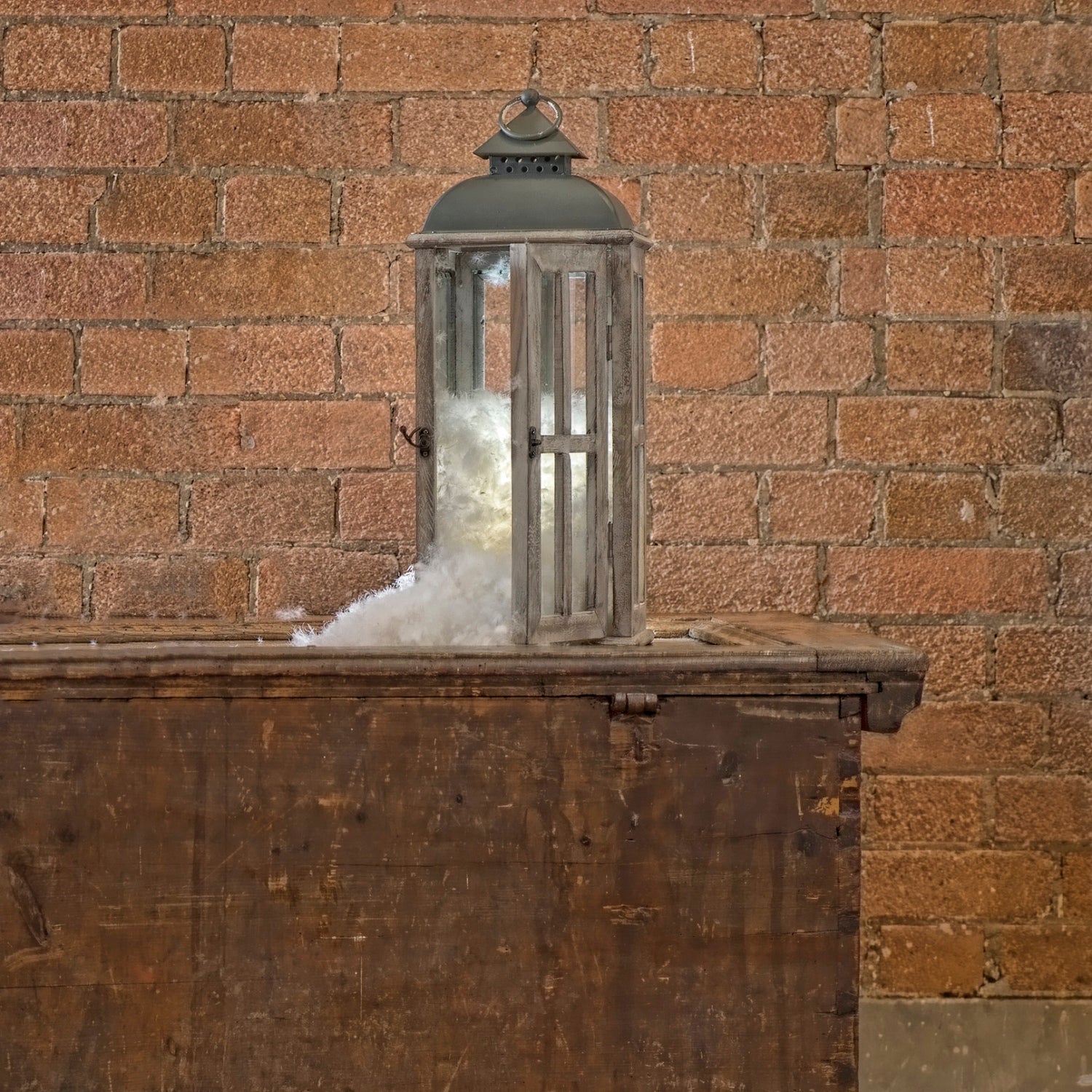 Canadian Goose Down Duvet
Beautiful & light-weight ..by far the best duvet we have ever had & a very worthwhile purchase.
Dreamy!
After a lot of research I bought this 💯 Canadian Goose Down Duvet 13.5 superking duvet. So glad I did. I am used to a slightly heavier one but am now converted to this lighter, pillowy, soft, cloud like ☁️ duvet! It is so warm and cosy and I sleep so much better. Highly recommend!
Canadian Goose Down Duvet
I haven't used this yet as we are awaiting a new bed. But have had a look & I am very pleased with the quality. I love the light feel of goose down together with the warmth it gives. We have a goose down duvet at the moment so I am aware of how good they are!
Looking forward to using this soon.
Contact from Cuddledown was good & my duvet was delivered next day for a very reasonable price.
Canadian Goose Down Duvet
So soft & fluffy. Can't wait for really cold weather to feel the warmth
Sleeping Under A Cloud
We purchased this 13.5 Canadian Goose Down duvet as a treat as never seem to feel warm in our bedroom in the Winter. All I can say is Wow! Definitely worth the price and previous great reviews. When I unpacked it I thought it would be too light and airy to be cozy and I was very wrong. The down stays within its little squares and remains fluffed and plumped all night and frankly I have never slept under a duvet of its equal. Absolutely 100% recommend this cloud like covering!
It was ordered easily and delivered quickly and love the fact it came in its own storage bag that I can pop my summer duvet into over the Winter! Thank you Cuddledown.
Fluffy Cloud
Love this duvet - no question that 100% goose down is the only way to go!!
Cuddledown definitely
These Canadian goose down quilts are amazing, so soft warm very lightweight, there everything it says in the spec, you feel the quilts starting to warm as soon as you get into bed thank you.
The Perfect Ten
The quality of our Canadian goosedown duvet was apparent immediately upon delivery. The shipping box was in pristine condition and the duvet was protected in a breathable zippered storage bag (which we kept as a useful addition to our linen cupboard) and then wrapped in a waterproof plastic bag. It arrived exactly on time. The duvet itself is ultra-high quality. We could find no fault in the cover material or stitching. It is exactly as described and wonderfully soft…ike sleeping in a cocoon of clouds. If I could, I would rate this product at 'Perfect 10'.
Bought as a replacement for the same duvet in a smaller size which we have had for years. Just as good, and despite being expensive, feels worth the investment.
Great quality duvet
I was looking to replace my old down duvet and I come across cuddle down website . After some research , I've decided to purchase super king duvet . It arrived very quickly and I wasn't disappointed. The quality is so good ,and very nice finish. The duvet is light, and keeps my body's temperature at night at just the perfect level .