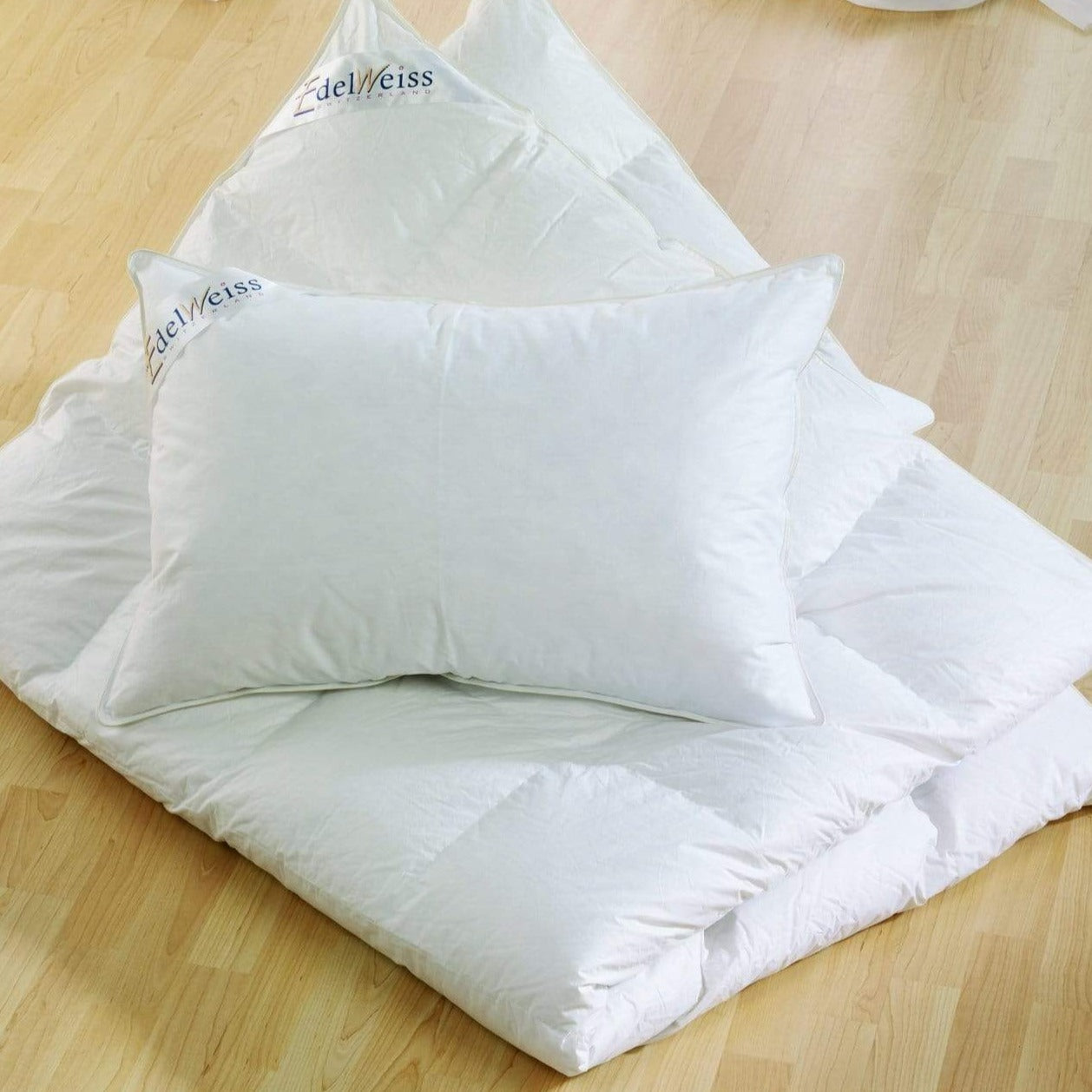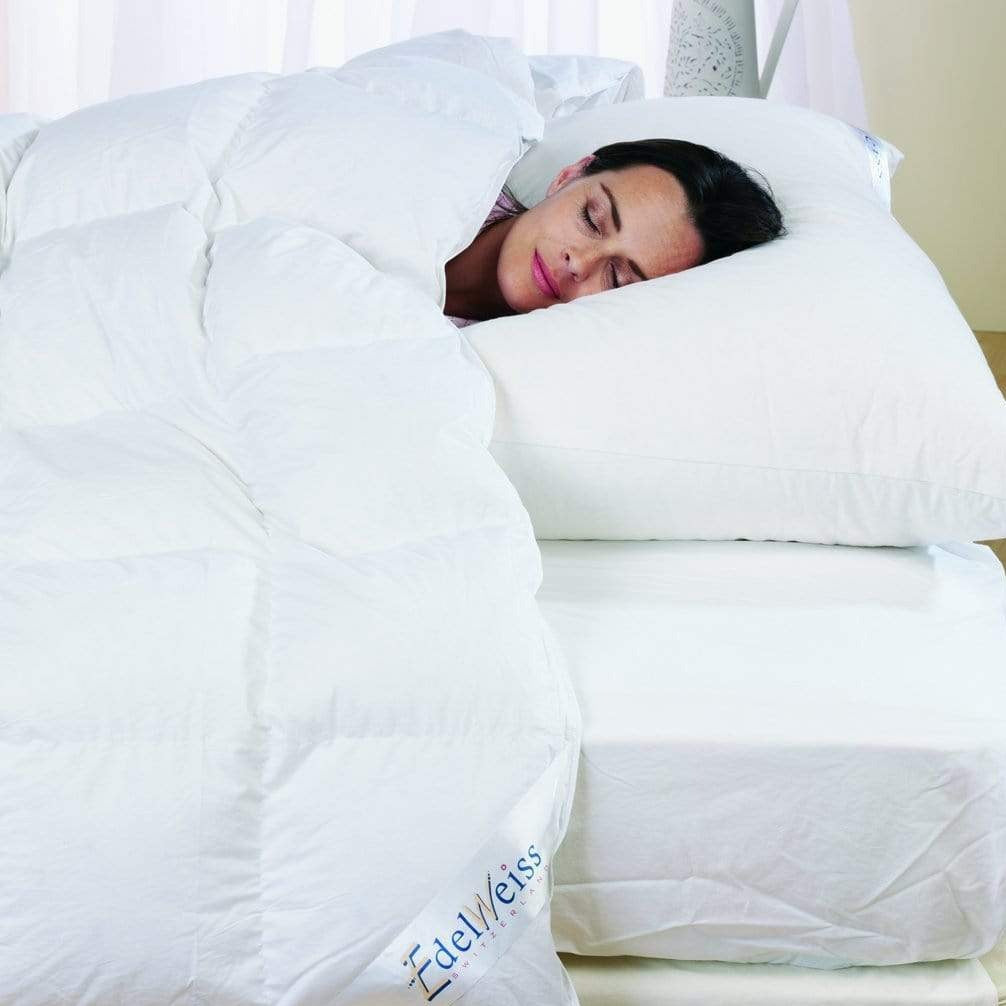 Edelweiss | Hungarian Goose Down Pillow
£146.25
Sale
•
Sale
•
19500
Our quintessential pillow is filled with the finest pure Hungarian goose down and features an incredibly lofty 830 in³/oz fill for the ultimate in support and supple comfort.
Carefully crafted in Switzerland, the pure cotton cambric casing is double-stitched for superior durability. 
Available in soft density and filled with pure goose down; our medium density pillow features an additional 20% pure goose down fill for added support.
• Pure 100% Hungarian goose down
• Features 830 in³/oz fill-power
• 400 thread count down-proof pure Swiss cotton cambric

• The soft firmness features pure goose down; the medium features an additional 20% pure goose down for added support
• Packaged in a reusable cotton storage carrier
• OEKO-TEX® certified
• Ethically and considerately sourced — read more ➞
• Can be carefully washed and dried — care guide ➞
• Guaranteed for 5 years — our promise ➞

free delivery (UK, over £40) ➞
free 30-day returns (UK only) ➞
Edelweiss | Hungarian Goose Down Pillow
The exceptional one.
The Edelweiss pillow is filled with the most incredibly fine pure Hungarian goose down, offering unparalleled support, cloud-like loft and supreme supple comfort.
The fluffy stuff
It's all about down
The most dreamy fill of them all - here's a little intro to the goose down that goes into this pillow.
Renowned for its fluffy feel, impressive resilience and its lasting durability, goose down is the ultimate fill. As a natural fibre, it's wonderfully breathable too. Different to feathers, goose down are clusters of cloud-like fluffiness, and have no quills (so no surprise pokes through your pillow).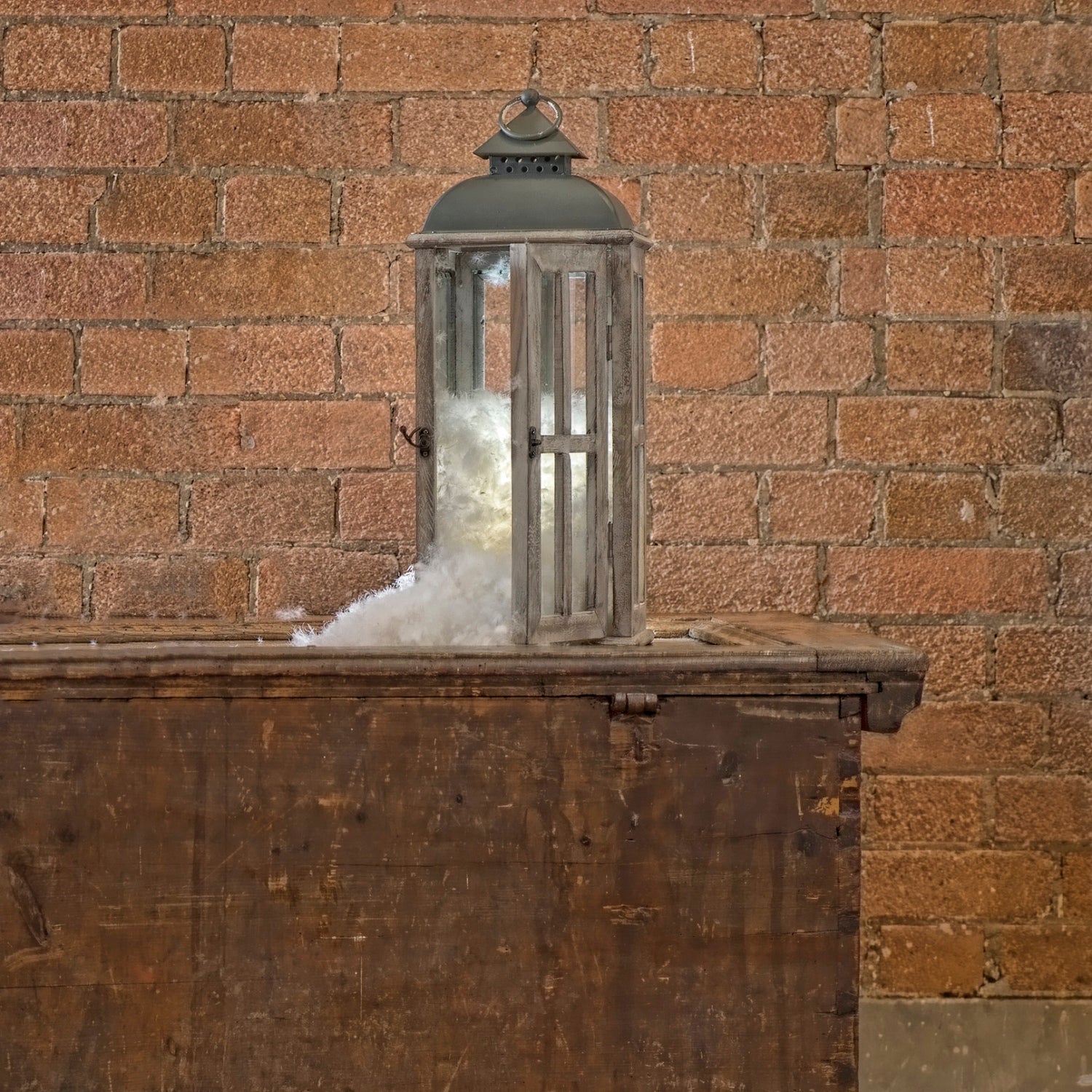 Edelweiss | Hungarian Goose Down Pillow
These pillows are well worth the money! So pleased I got them as have slept so well ever since ..Wow! this pillow is like a cloud
Great pillow. Very happy with this particular one.
Wonderful pillow
The very best! So luxurious and supportive, love it.
Very comfortable
Pillow is as soft as I wanted & very comfortable. Delivery was efficient and when stated.
The best
These pillows give me the best nights sleep I've ever had,can't recommend enough,it's like laying your head on a cloud.
Down pillow
I was recommending to buy the down pillows from a friend and it's the best sleep I have had for years.
King Size Down Pillow
This pillow is awesome. Made in Switzerland it's the real deal.
A great product and very helpful staff
I'm a very demanding pillow person: I have arthritis and neck problems which make it quite difficult to find the comfort and support I need. I don't see it as an indulgence but part of trying to get a good sleep and maintaining good joint health.
The Edelweiss pillow is light, voluminous and very soft. It is very well made too. I admit it took a couple of weeks for the pillow to settle to achieve the level of comfort for the neck position I need and I wasn't sure initially that it would do so. But it has, as suggested by the very helpful staff at cuddledown, and I am really unreservedly delighted with this admittedly expensive purchase. So much so that I took it away with me for a 4 night Venice break in my carry on luggage. (It compresses into a surprisingly small space.)
Thanks for sharing your feedback, though it's a shame to hear that the pillow isn't quite right.
We've reached out to better understand your needs, in the hope of offering a suitable alternative.
Best,
Cuddledown
Service excellent but as it is a gift we can't comment on the product.
The Best!
The best products at the best prices delivered at lightning speed by a team who genuinely cares about their customers, I really couldn't ask for any more!
Very good pillow
All my pillows have reached the end of their shelf life not unlike me!🙄😏Very pleased with this pillow, probably could have gone with the softer version but maybe next time!