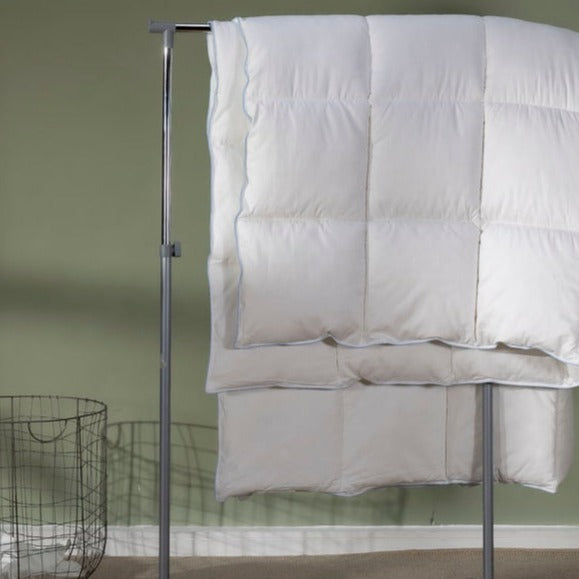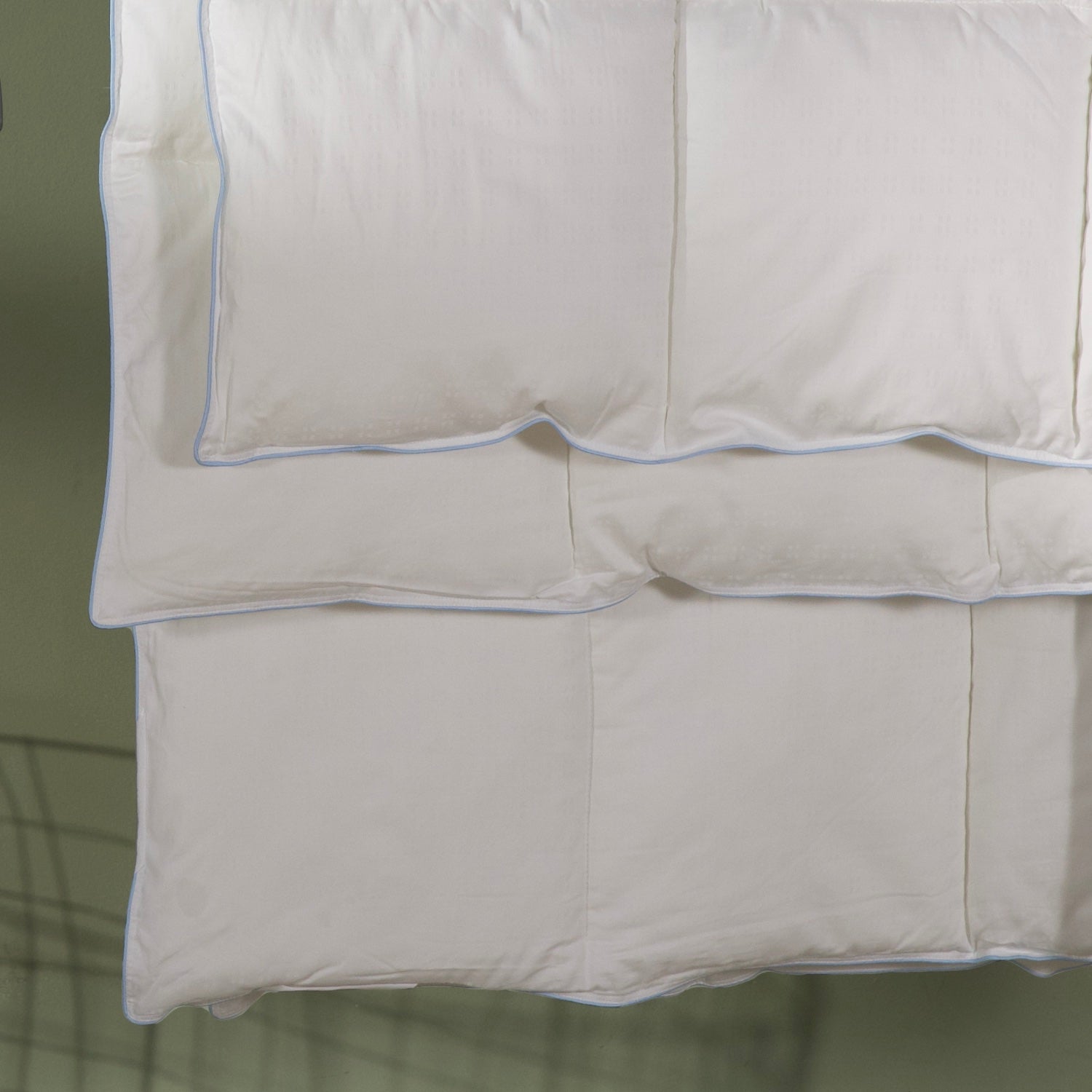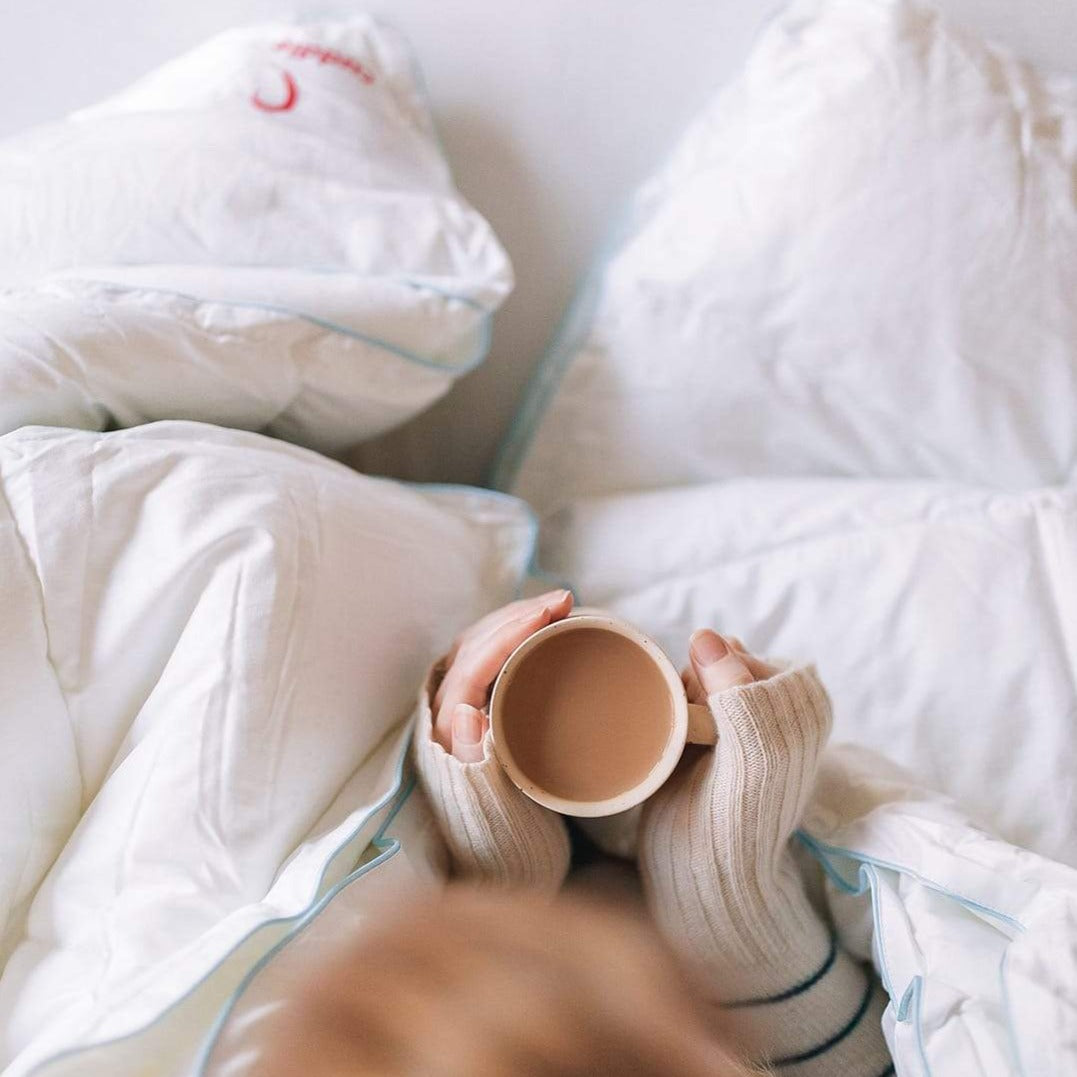 Down Alternative Microfibre Duvet
£54.75
Sale
•
Sale
•
7300
The dreamy down-like duvet is pure hypoallergenic bliss. Featuring fluffy microfibre fill, this duvet is a great alternative to one of our goose down duvets. 
The Sanitized® fill makes this duvet the perfect fit for allergy sufferers and sensitive sleepers alike - offering down-like comfort and warmth. The pure cotton casing ensure natural breathability and is double-stitched for superior durability.
• Sanitized® hypoallergenic microfibre fill
• 250 thread-count pure cotton Jacquard casing

• Packaged in a reusable fabric storage carrier
• OEKO-TEX® & Sanitized® certified
• Considerately sourced from recycled materials
— read more ➞
• Can be carefully washed and dried — care guide ➞
• Guaranteed for 2 years — our promise ➞

free delivery (UK, over £40) ➞
free 30-day returns (UK only) ➞
Down Alternative Microfibre Duvet
Sleep easy.
Featuring an innovative lightweight and hypoallergenic Sanitized® fill that provides lasting protection against allergens. The pure cotton casing makes for a naturally breathable duvet, and the plump fill is a superb choice for sensitive sleepers and those looks for an alternative to goose down.
From bottle to duvet
A better alternative
Choosing an alternative duvet doesn't mean compromising. Our fibre-filled duvet is both fluffy and lightweight and dreamy enough for any sleeper. Perfect for sensitive sleepers thanks to its hypoallergenic properties and Sanitized®-certified fill for lasting protection against nasties.
The filling is made from recycled plastic bottles (yay oceans and land-fills) making this a considerate choice too.
Down Alternative Microfibre Duvet
Really best duvet we have bought yet, comfortable, wraps around... Stays in place all night.
Comfy Cosy Warm
Having had a cheapish microfibre quilt we realised that without proper stitched pockets all the filling clumped !! So we have splashed out on this and could not be happier - the weight is just perfect - it is hard to get up in the morning.......
Excellent again
The down alternative duvet is well made and very efficient. The fact that the 4.5 tog duvet can be joined to the 9.0tog duvet makes the duvet perfect for all year round use.
An excellent purchase!
This was our first micro-fibre duvet: bought, after much research, to replace an aging hollow fill duvet. It came well packed, but I was surprised that, when opened, it was lighter and less bulky than the hollow fill. Would it be warm enough? Yes, it was as the recent cold snap proved. It manages to be both light and cosy (13.5 tog), stays in place and makes no noise. It is also a proper king size, so no problem with existing covers. An excellent purchase – very pleased.
Lovely Warm Duvet
I usually go for a very lightweight duvet summer and winter but with the heating being turned down a bit I decided to go for a warmer one! I am really happy with my Cuddledown duvet in Tog 9 - it is perfect, thanks.
Amazing quilt
King size all seasons down alternative duvet. First time I've bought a duvet on line, and I was anxious about the feel and texture. It arrived within 3 days of ordering, on opening I was worried as it appeared very light. As with all items from Cuddledown the quality was absolutely first class. The duvet (9.5 togg) is keeping me warm and snuggly at night, it has buttons to connect the two duvets together as the weather gets colder. It is a nice light duvet, but this doesn't detract from the warmth it just enables me to move in bed while the duvet still stays snuggled over me.
Duo duvet, pillows, hollow fibre, fabulous.
My duo duvet (hollow fibre) is perfect, as it's end of October I'm using as 'one' but it's going to be brilliant in summer to be able to separate. It's not heavy but also not too light. Myself reading reviews on many, many duvets had me so confused. So my evaluation of this duvet is: it has enough weight to encompass me, however there is a lightness like sleeping under a cloud- my feet feel warm, not trapped. I also purchased 2x hollow fibre pillows, instead of 4 pillows I am now only using these 2, really full, soft and completely support my head and neck which I have had prior problems with. Very pleased.
Microfibre duvet 9 tog
Very happy with my duvet. Would recommend Cuddleton to my friends.
Down Alternative Microfibre Duvet 9 tog
I have to say that I bought this for my guest room bed and decided to use it myself first, to see if it was any good.
I am extremely impressed ! I absolutely love my Goose Down duvet, but this is just as good !
Down Alternative Microfibre Duvet
I am so pleased with my new summer duvet. Top quality at a very reasonable price. Superb customer service too.
A superb product that does exactly as advertised.