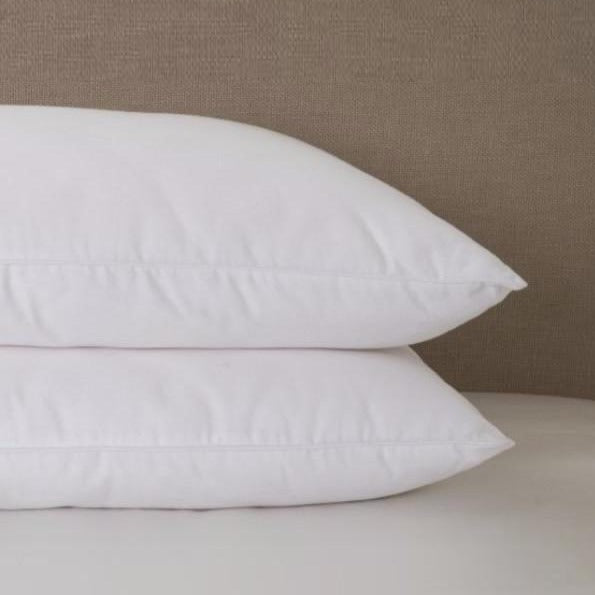 £59.50
Sale
•
Sale
•
8500
    60% OFF - WHILE STOCK LASTS    
Rest your head upon sheer luxury. Our silk pillow is totally natural, and provides a layer of luxury for great nights rest.

The pillow is constructed with premium Grade A long-fibre Tussah pure silk filling, and features pure cotton sateen fabric casing for superior breathability and comfort. Compared to feather/down pillows, our silk pillows offer a flatter and medium support.
• Premium Grade A long-fibre Tussah pure silk
• 400 thread count pure cotton sateen casing
• Flat medium support, with a slightly firm feel

• Packaged in a reusable fabric storage carrier
• OEKO-TEX® certified
• Ethically and considerately sourced — read more ➞
• Can be carefully washed and dried — care guide ➞
• Guaranteed for 2 years — our promise ➞

free delivery (UK, over £40) ➞
free 30-day returns (UK only) ➞
Pure Silk Pillow
Luxury, naturally.
Our silk duvet is made of totally natural fibres. As a naturally breathable fibre, it's superbly warm in the winter and refreshingly cool in warmer seasons. As well as being incredibly breathable, it is both hygroscopic (wicks away moisture) and hypoallergenic.
The natural stuff
Super-natural
As a naturally breathable fibre, silk is an adept fill at providing superior warmth and comfort. Being naturally hygroscopic, it wicks moisture away and provides breathable comfort thanks to its natural hypoallergenic attributes.
Sleep easy and wake up feeling naturally rejuvenated.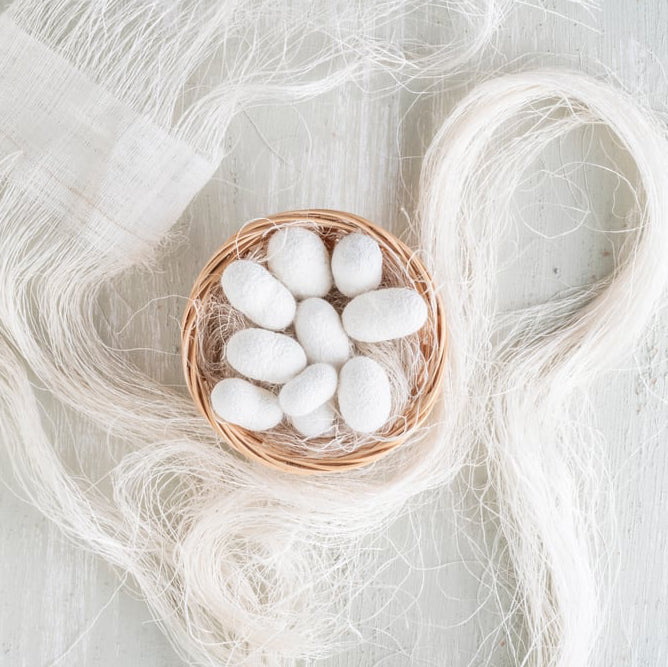 We love our pure silk pillows. They give support while being soft, comfortable and luxurious.
Really comfy although not as deep as my previous pillow
Quality sleep
Absolutely gorgeous, soft and quality duvet for a decent price. All I would ever ask for in a duvet. My daughters love it. 100% recommended x
Perfect for me
I love it - but I would just like to mention it is a shallow pillow which may not suit if you like a plump one
Impressed with with my order and speed of delivery
Silk pillow
It was for my wife who is over the moon with it, she finds it most comfortable
Very pleased with the quality
I have had a silk pillow for a while and had been struggling to justify the cost of buying another; this one was 60% of the price that I was going to pay elsewhere but I am very pleased with it indeed
Beautiful and fabulous quality product
Highly recommended very comfortable
I have not tried a silk pillow before but would highly recommend it is so comfortable
Would buy again
Cool Luxury
As a gift for a loved-one this is perfect. As a key worker in the NHS we all need her to get a restful night's sleep and this pillow promises to deliver!!